I searched for this watch for over a year so it deserves his place as number one on the catalog. These watches were given upon graduation to pilots of the Soviet Airforce. A similar watch was given to Jury Gagarin when he graduated and he took it to his flight to space.
It has a beautifully decorated 15 jewels movement with hacking stop that was based on the French LIP R26 caliber.
The movement on my watch is dated and was produced in the forth quarter of 1952 by the First Moscow Watch Factory. The watch is, as in many vintage pieces, small. The case is 33 mm width.
See also
watch #58
, the 17 jewels version of this watch.
Other translitarations: Sturmanskie, Sturmanski
Original name in Cyrillic: ШТУРМАНСКИЕ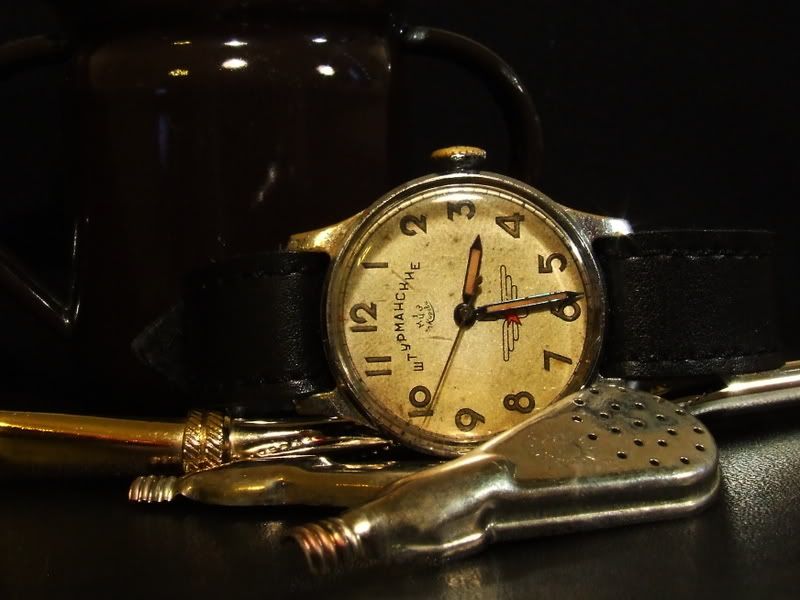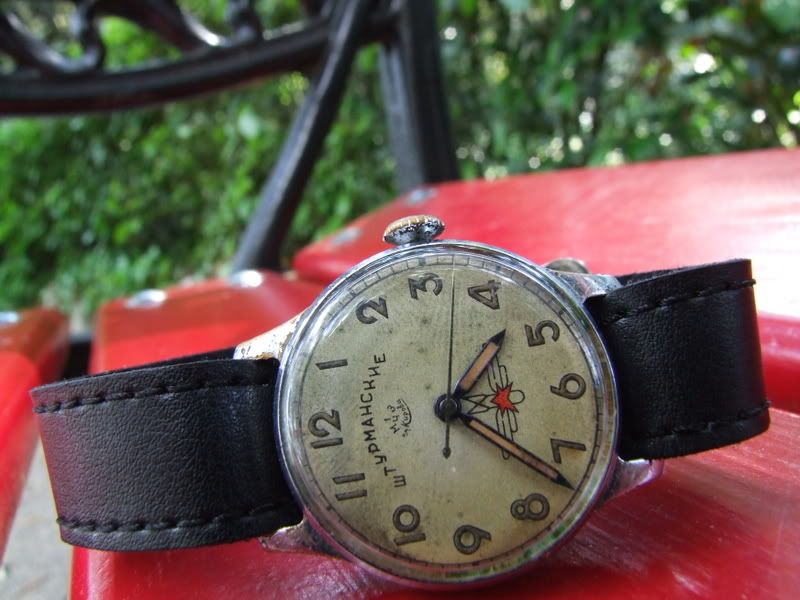 See it here photographed with the massive zlotoust diver: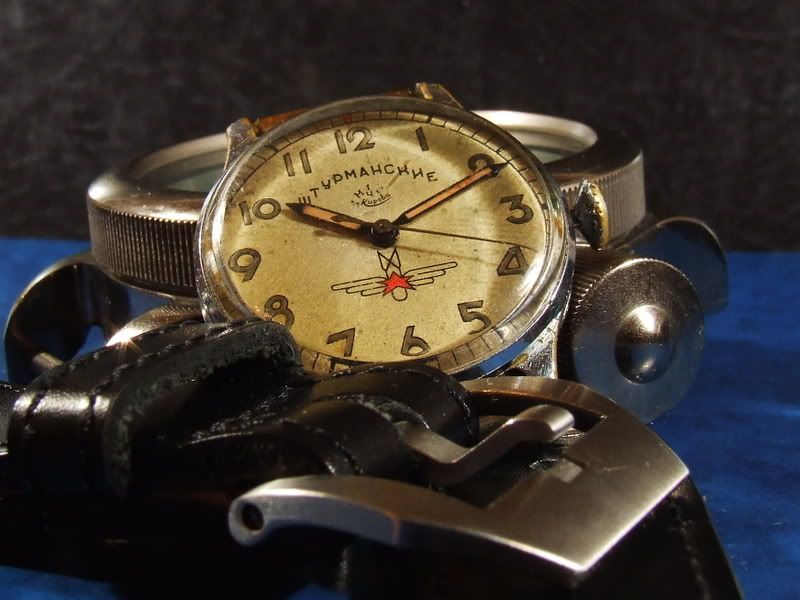 The stainless steel back case is snap on and without marks on it: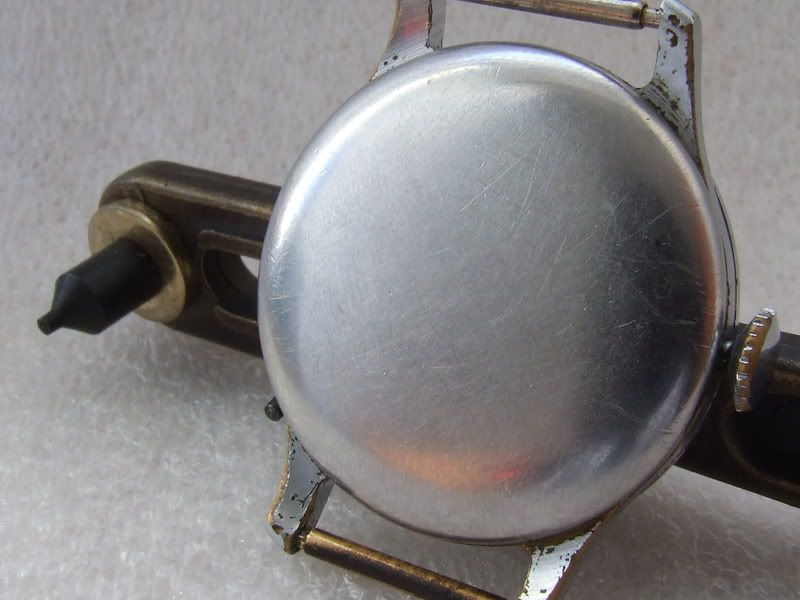 Movement picture: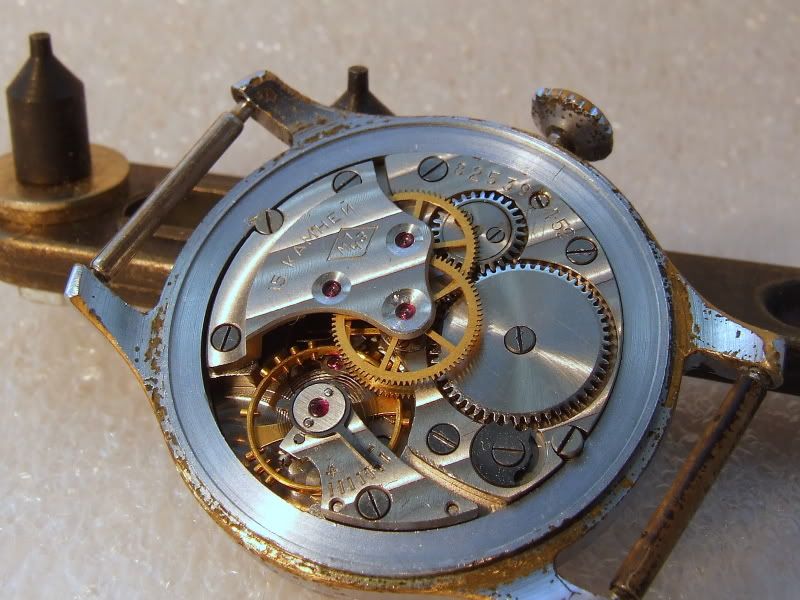 On my pulse: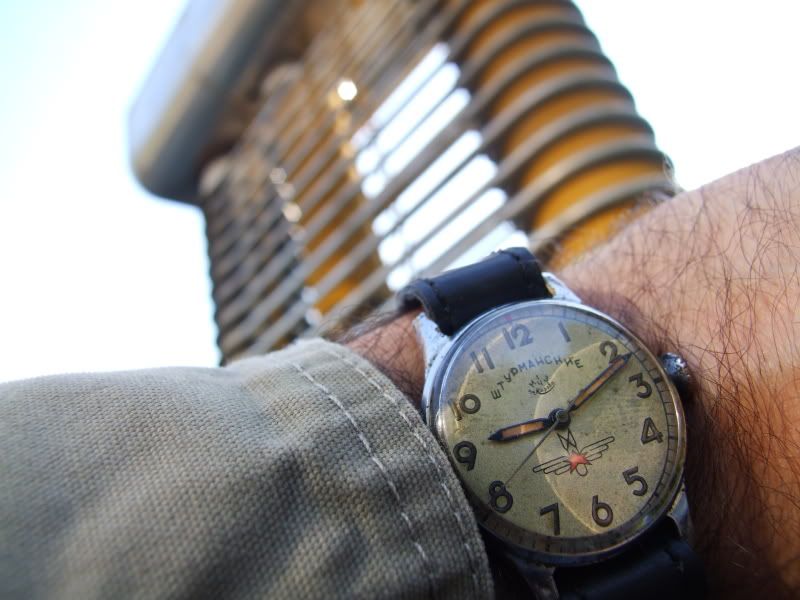 Gagarin's Shturmanskie on the First Moscow Watch Factory Website: