Raketa watches were made Petrodworzowy (Petrodvorets) Watch Factory.
It mounts a 24 HS movement marked SU (soviet union) the caliber designations is 2623H which is a 19 jewels, 24 Hs movement.
Original name in Cyrillic: Ракета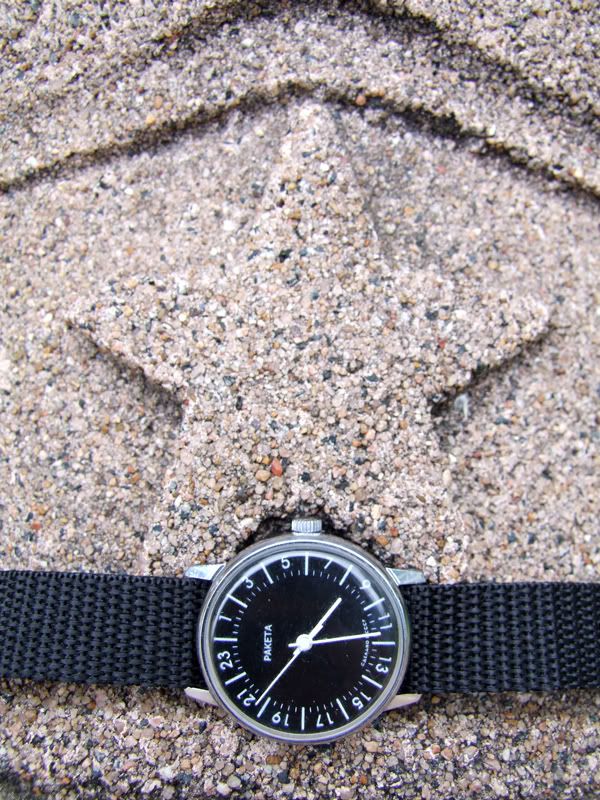 Pictures on my pulse:
With a shelter of last resource in the background. These shelter were built over all the USA during the cold war years to inspire fear on the population and justify increasing arms expenditure... errr I mean to protect the people !