Medical watch, to use it to measure pulse: wait for the second hand to reach the 60 or 30 second mark, then count fifteen pulses and read the pulses by minutes on the watch scale. Bought it NOS with papers.
The watch has a double winding barrel manual winding mechanism (caliber 2428).
Watches branded Slava were produced by the 2nd Moscow watch factory.
Other transliterations: Slawa
Original name in Cyrillic: Слава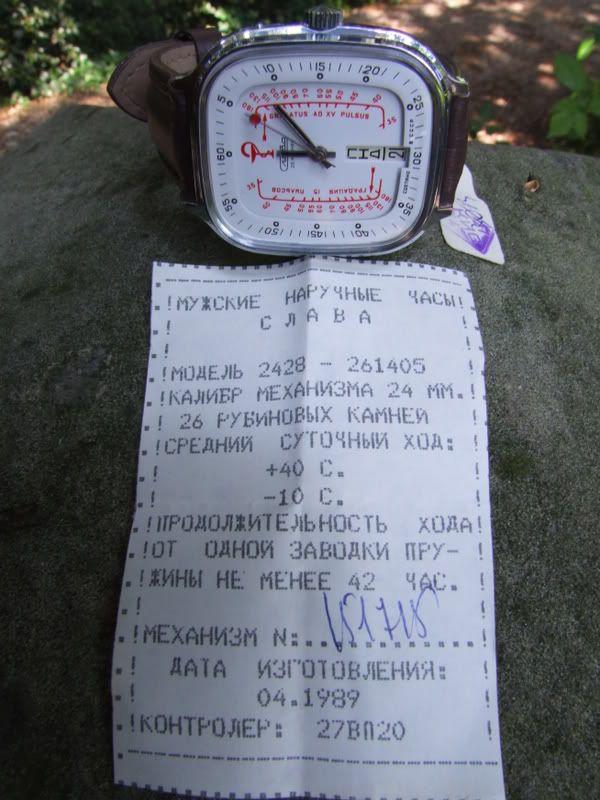 The depressed button at the left of the crown is the quick date setter.
Some pictures on my pulse:
Having some fun on the streets of Trieste (Italy)