This is Luch with a very interesting transition era movement.
Timekeeping in this piece is controlled by a quartz oscillator but the hands are driven like mechanical watches by a hairspring. The hairspring oscillates at very high frequencies producing a pleasant smooth movement on the seconds hand. This movement,a Luch 3055, is based in the Junghan 600 caliber which was the first German electromechanical watch.
Luch watches were produced by the Minsk Watch Factory, this particular model was produced in the 1970ies.
The watch has a day-date complication with quick set for the date when the crown is pulled to the first position. When the crown is in the second position time can be set and the watch stops as is usual in many quartz watches.
Other transliterations: Lutsch
Some pictures: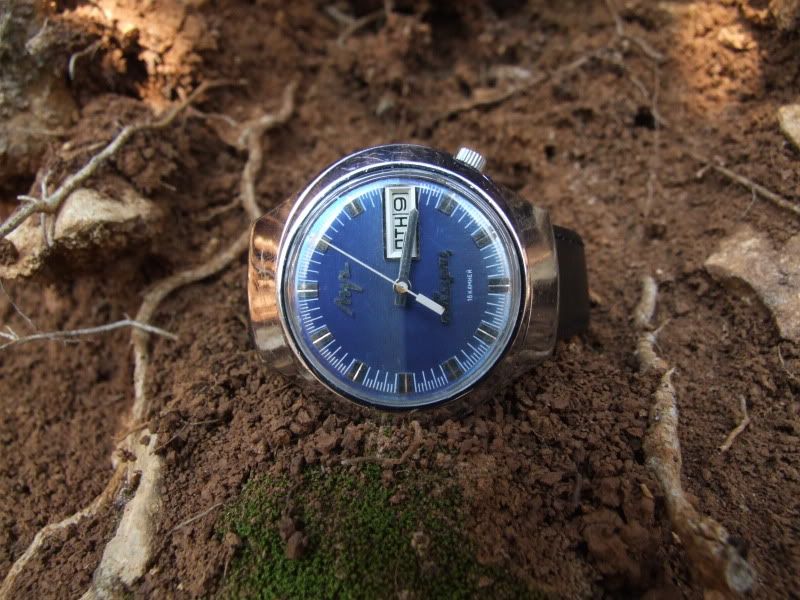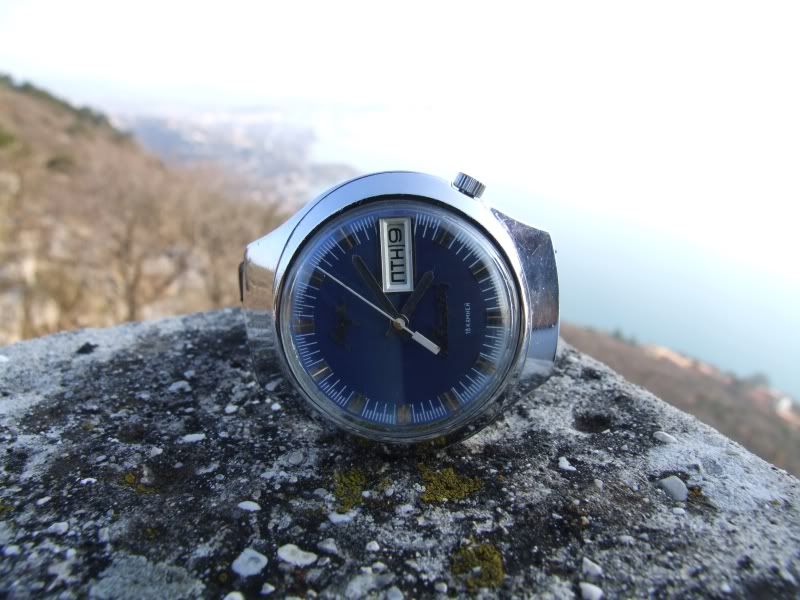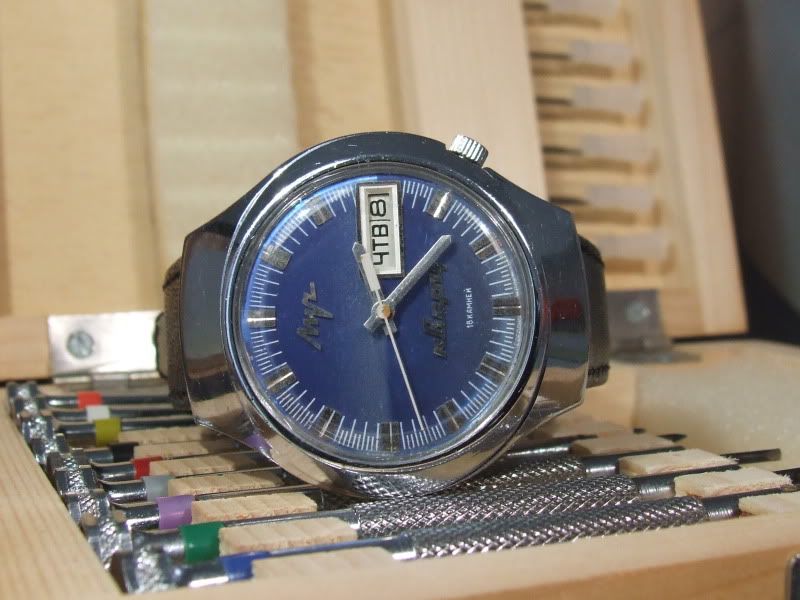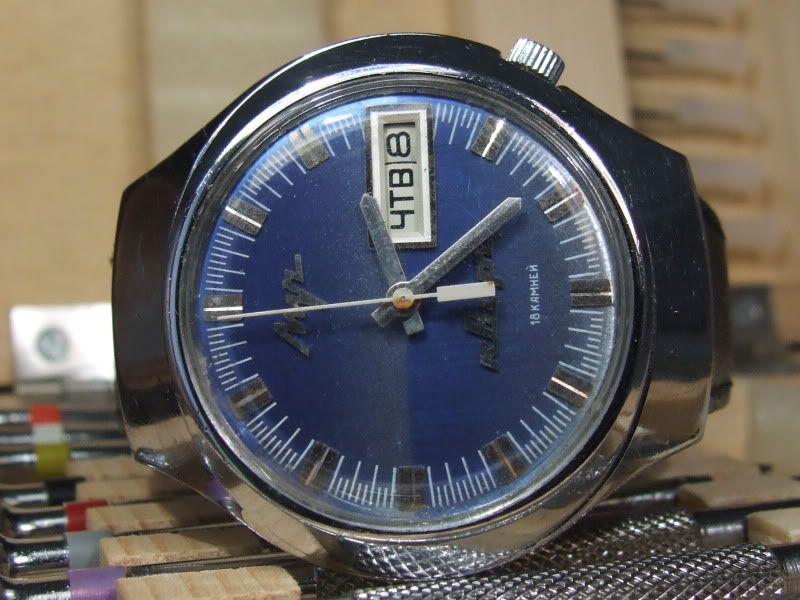 Side views:
Screw-in backcase:
Movement view: