Sportivnie watches were produced by the First Moscow Watch Factory in the late 50ies and in the early 60ies (1962 is probably the last year of production for Sportivnie watches).
This watch mounts a 17 jewels movement, caliber 2634, with hacking stop. The stainless steel back case is in two pieces with a metallic ring that when adjusted presses into the backcase for improved water resistence.
See also
#42
and
#17
for the runner version.
Other transliterations: sportivniye
Original name in Cyrillic: Спортивние
Some pictures: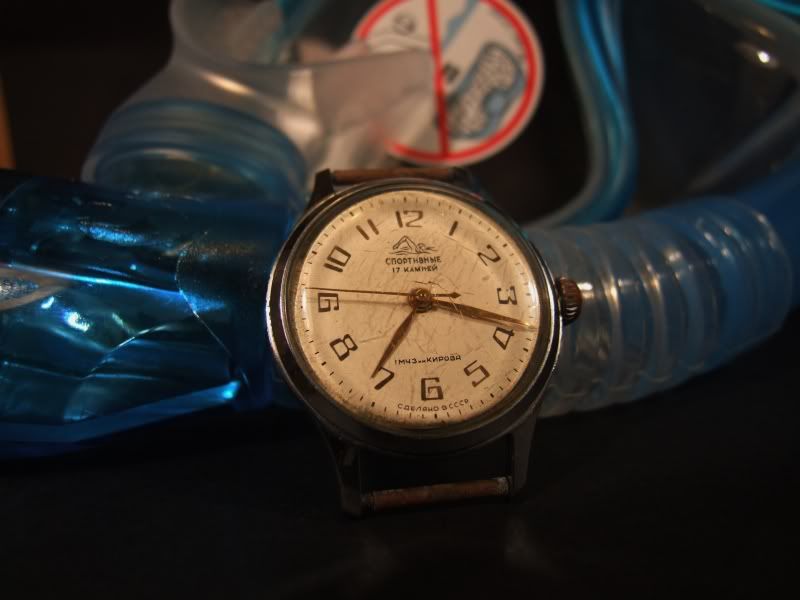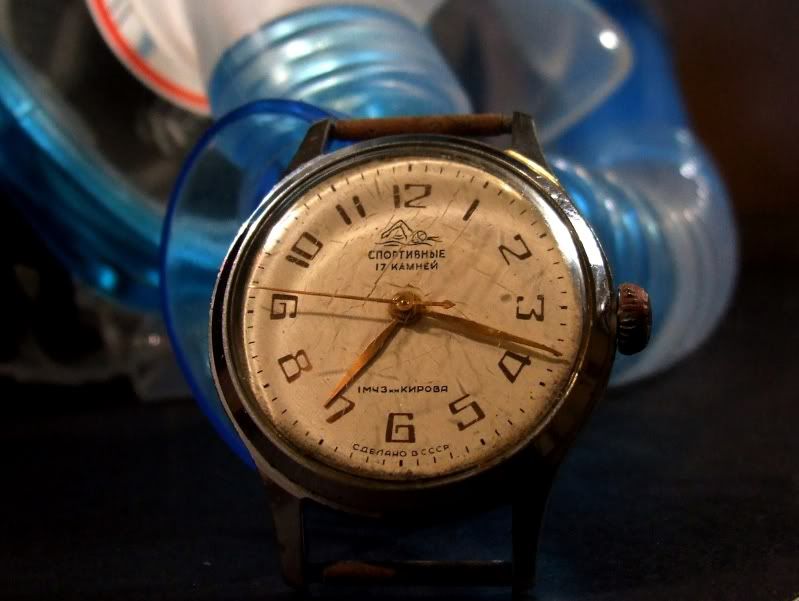 A detail of the swimmer on the dial:
Side view:
Backcase: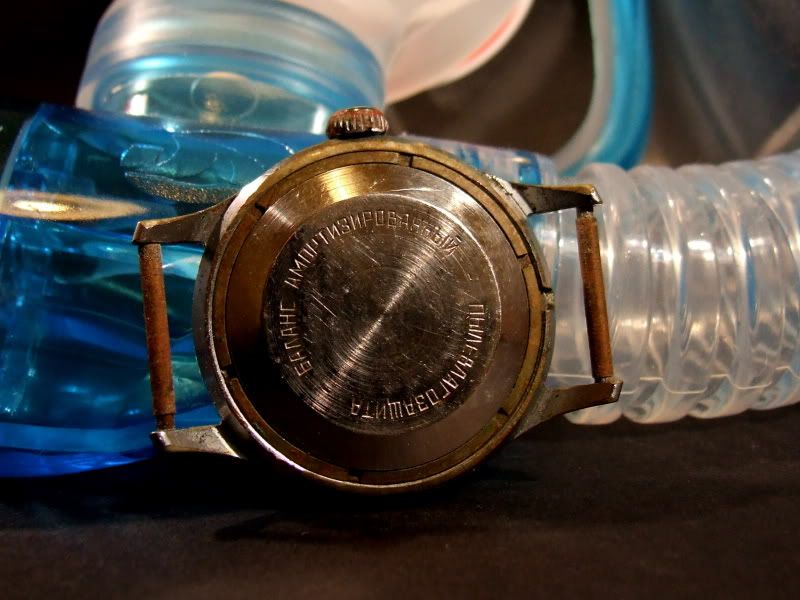 Movement views: