Named after the city of Kirov in Russia where the First State Watch Factory was located.
This dress watch with a beautiful guillotine dial, that has survived quite well after all these years, was produced by the First Moscow Watch Factory in the 1960ies.
It mounts a 17 jewels movement with no date, caliber 2409.
Other transliterations: kirowskie
Original name in Cyrillic: кировские
Some pictures: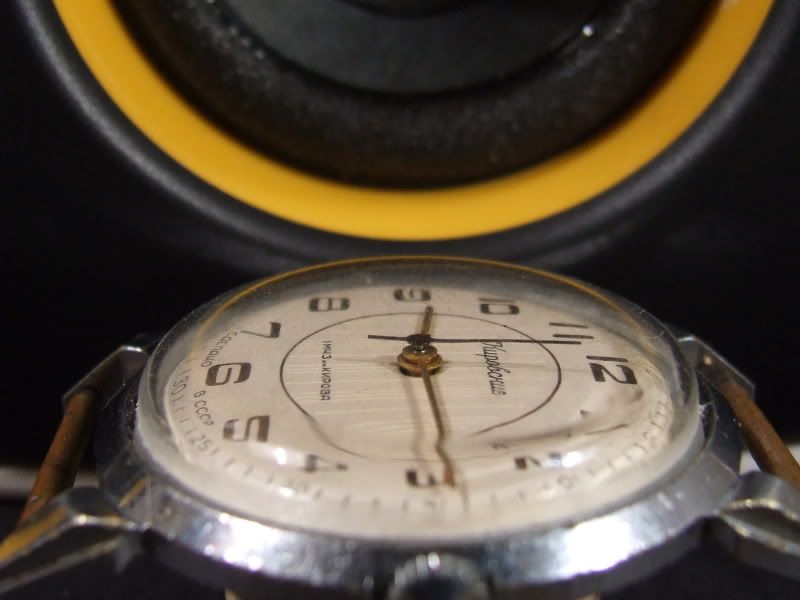 Movement pictures: