Pobeda (victory in English) branded watches were produced by different factories in the soviet union this one was produced by the First Moscow Watch factory.
A very simple but beautiful design. I love the pillow crown it is very comfortable for winding and setting the watch.
Its 15 jewels movement is very accurate,reliable and quite loudly.
This watch was produced on the third quarter of 1958. The designation for this 16 jewels caliber is 41M.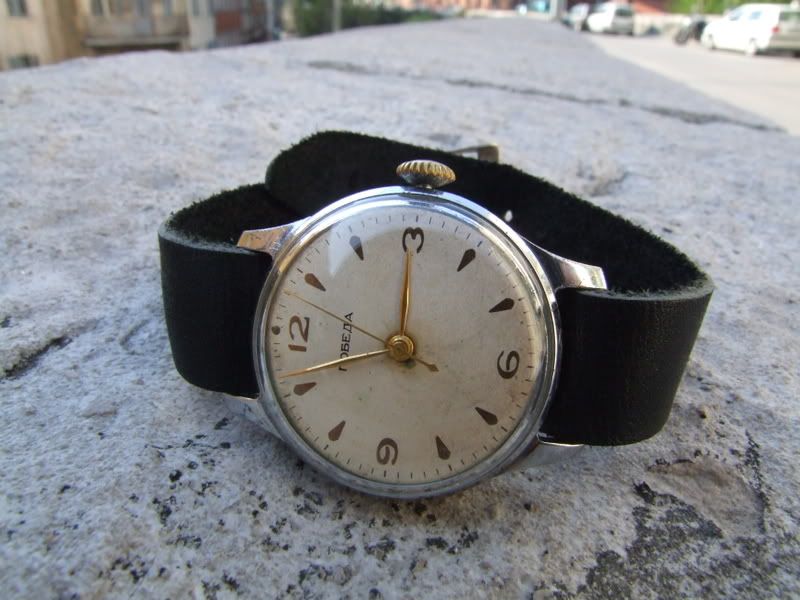 Back view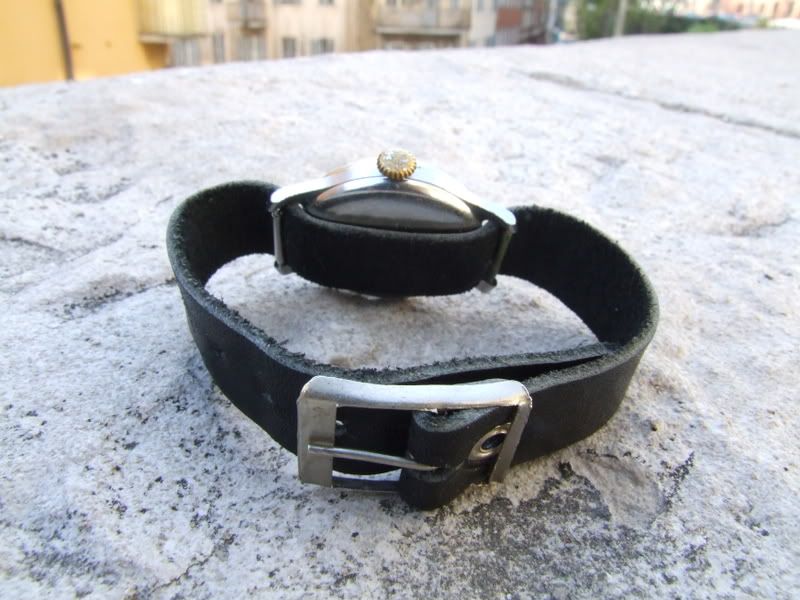 Pictured together with my Sturmie: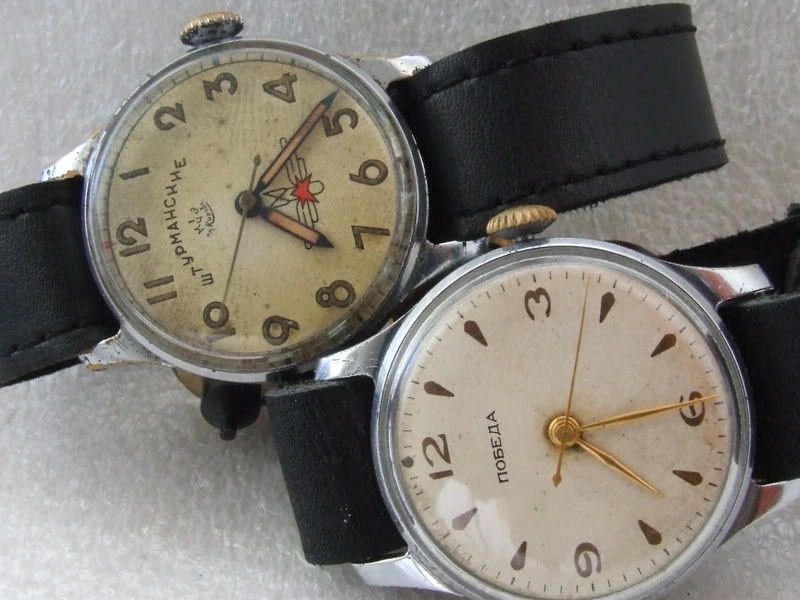 On my pulse: