This is a modern vostok amphibia. It is one of the nicest modern vostoks. Its only weak point is the bracelet. It came with an integrated bracelet that is uncomfortable and of bad quality. I decided to replace it by an invicta bracelet I had. Pictures of this process can be found bellow.
Here is a picture of the watch with the original bracelet:
Other translitarations: Wostok
Original name in Cyrillic: ВОСТОК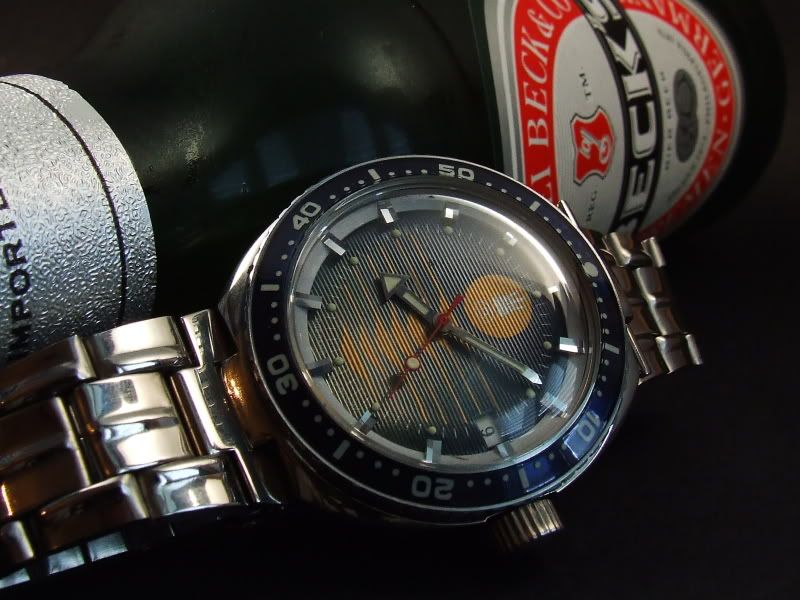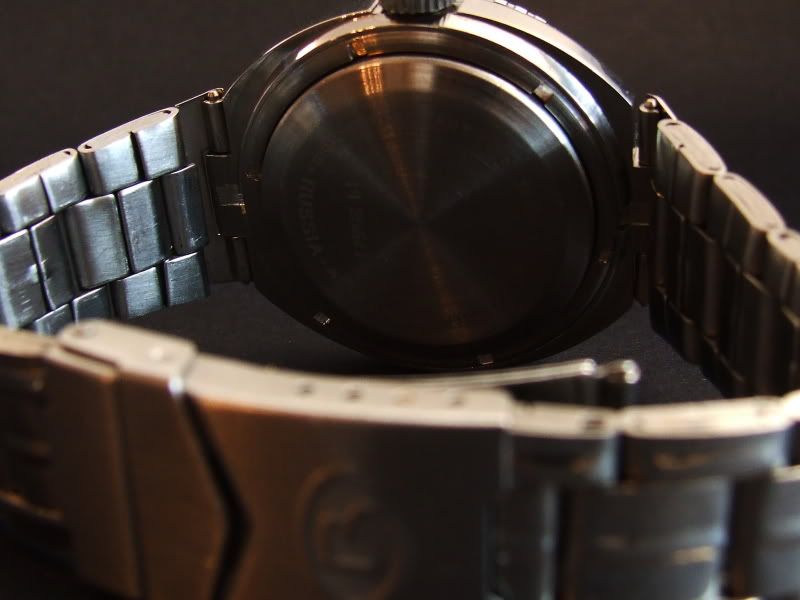 Dial detail:
Changing the bracelet.
I decided to replace the original bracelet with an Invicta bracelet I have. Invicta bracelets are made of surgical grade stainless steel and the quality is superb. Also, the middle link on these bracelets have the exact same measure of the end link that connect the old bracelet with the watch case.
Mi first intention was to remove the middle link on the invicta and somehow join the end link of the watch to the bracelet. This is not possible, the middle link cannot be retired without braking the bracelet.
Here is the test I made with one spare link: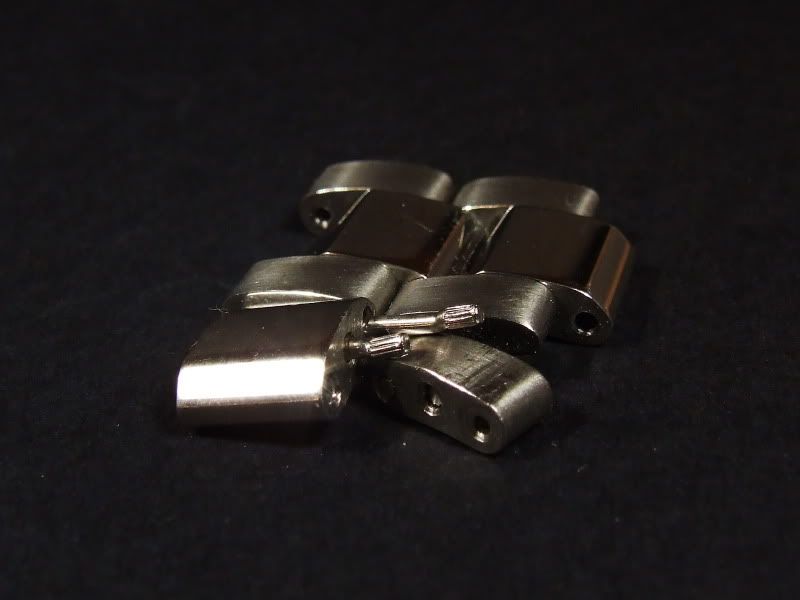 A better idea was to directly cut the protruding part on the center end link and use what is left as support to fix the invicta bracelet with the end link attached to the watch.
I cut it as shown in this picture: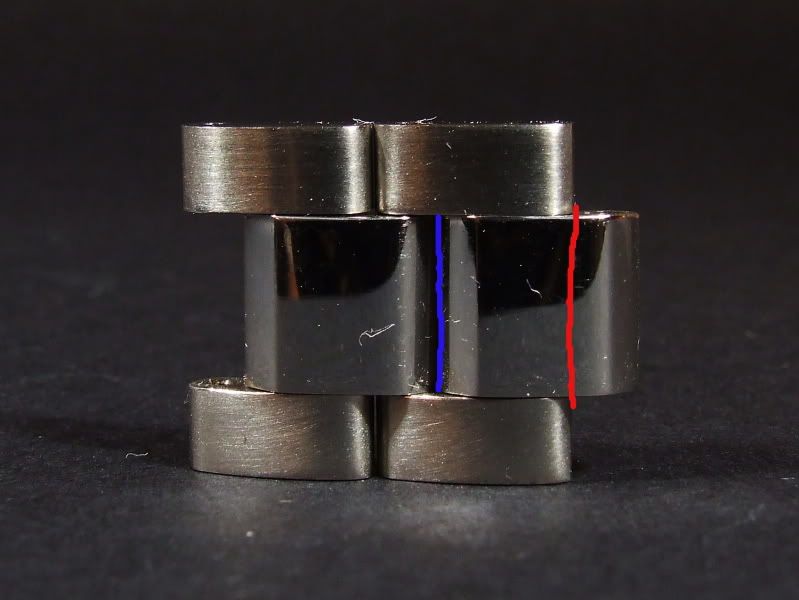 This option is also better because the profile of the end link in the Neptune is thin so when it goes around the remaining of the middle link of Invicta's bracelet (which is thicker) the watch sits naturally and the bracelet does not show any discontinuity.
This is a side view of the watch to illustrate this point:
This is a back view that show how I folded the original end link around the cut middle link on the Invicta bracelet: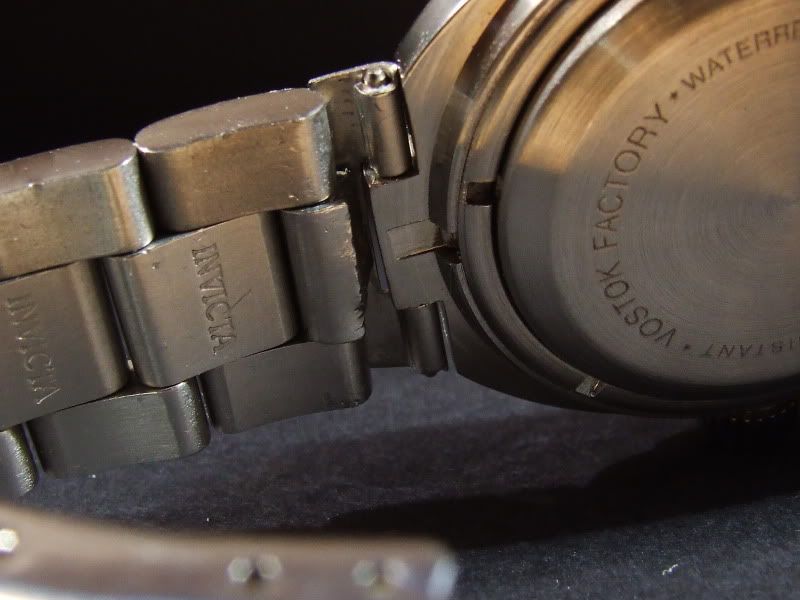 Finally, some picture of the watch on my wrist: