A modern poljot alarm. Simple and beautiful design.
It is a hand wind alarm watch. The designation for this movement is 2612. This 18 jewels movement with alarm complication is based on the swiss AS 1475 caliber.
The winding crown on top set and winds the alarm while the on at bottom sets and winds the watch. The alarm last for about 10 seconds in a full wind.
Produced by the First Moscow watch factory after the disintegration of the Soviet Union.
See also piece #22.
Original name in Cyrillic: ПОЛЁТ
Side views. The crown at 2 winds and sets the alarm while the one at 4 winds and sets the watch.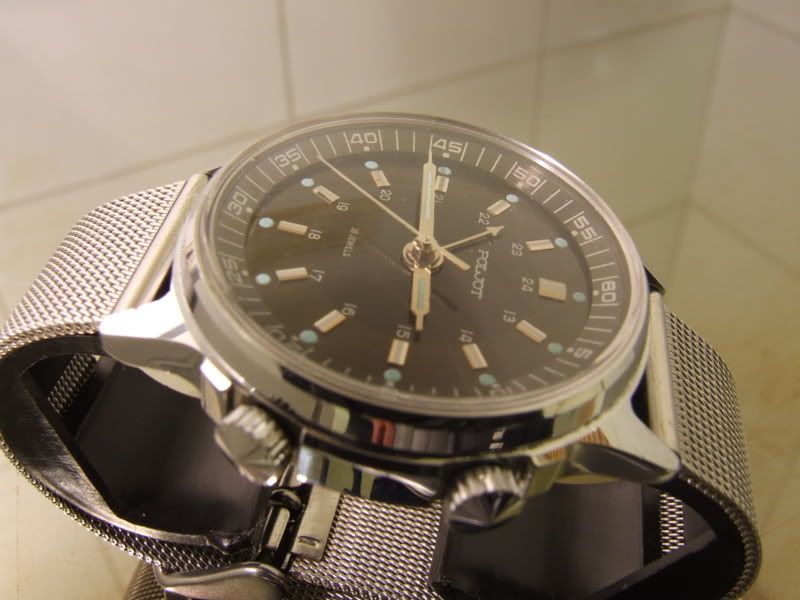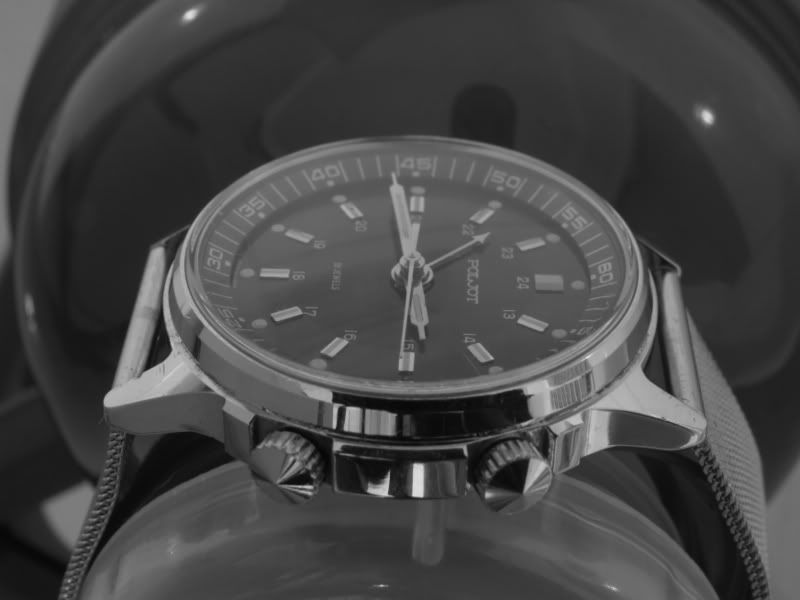 Picture on my pulse: