Produced by the Chistopol Watch Factory in the mid nineties since the dial still reads made in the USSR but the movement is marked RU (made in Russia).
The case in this watch is similar to
#23
a contemporary watch that also has this ambiguity regarding its origins (russia, urss). This characteristic is not unusual in pieces of this time period.
It has a 21 jewels 2416 automatic movement with date.
The back is inscribed with a phrase pronounced by Peter the Great in 1716: "There is a great need of engineers"
Other translitarations: Wostok
Original name in Cyrillic: ВОСТОК
The inscribed back: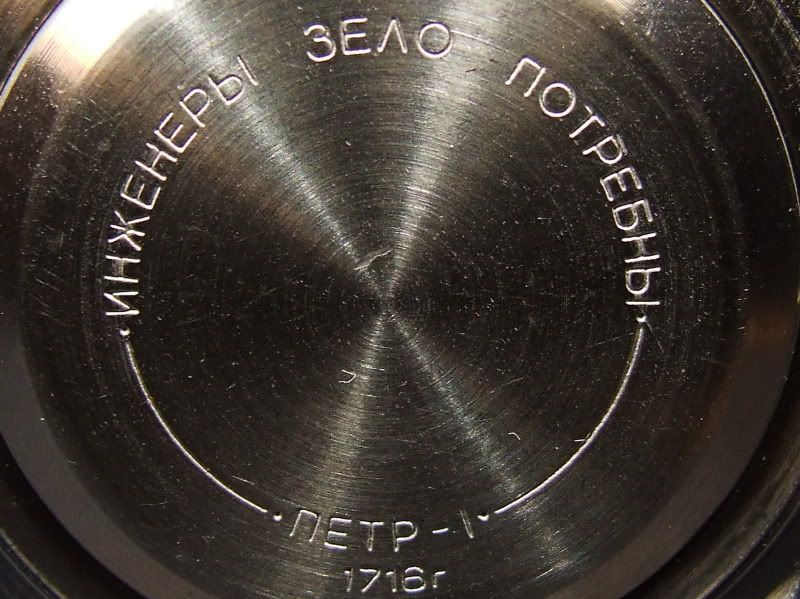 Some pictures on my wrist:
With a friendly cat at Miramare's park on Trieste (Italy).