This watch was produced by the Tschistopolsky (Chistopol) Watch Factory in the 1980ies. It's a diver's watch with an octogonal case all in stainless steel. The watch is water resistant for up to 200m.
It mounts a 17 jewels movement, caliber 2414A, hand wind with no date.
The movement is protected against magnetic fields by a sweet iron capsule (see pictures bellow).
Other translitarations: Wostok, Vostok
Original name in Cyrillic: ВОСТОК
Some pictures: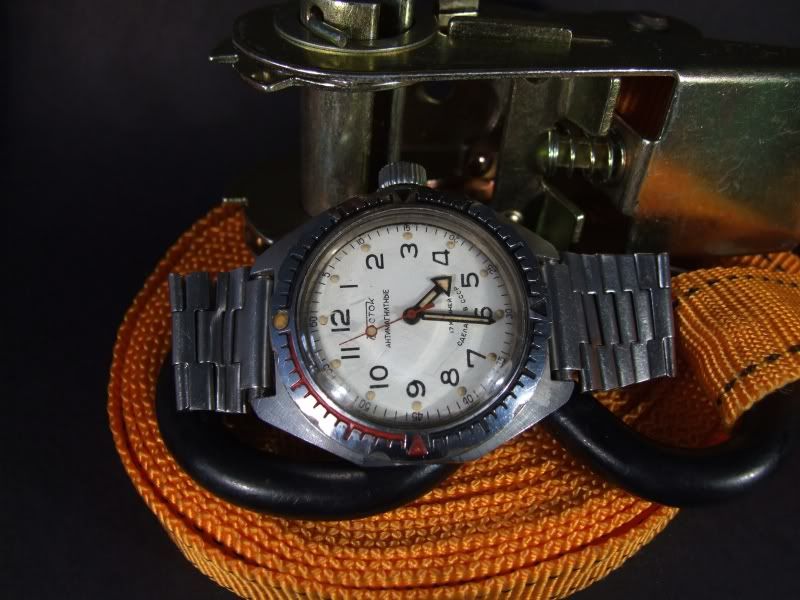 Side Views:
Backcase:
The movement is protected against magnetic fields by a sweet iron capsule:
Movement views: